Add RIP protocol to Windows 2012
In 2003, Microsoft chose to end support for all routing protocols except for RIP. If your organization is looking to deploy a dynamic routing protocol to your Windows Server farm, then RIP is your only option. This article describes the steps necessary to install the software on a Windows 2012 and Windows 2016 Server.
Windows RIP Installation Step-by-Step
Step 1 – From the Server Manager, click Add roles and features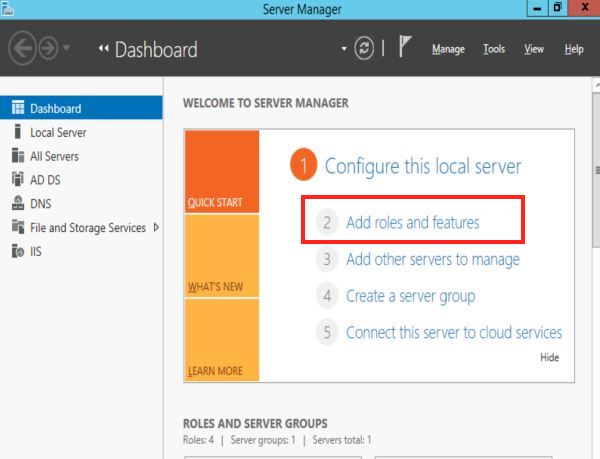 Step 2 – Under Installation Type, select Role-based or feature-based installation and click Next. Select your Server from the Server Selection page and click Next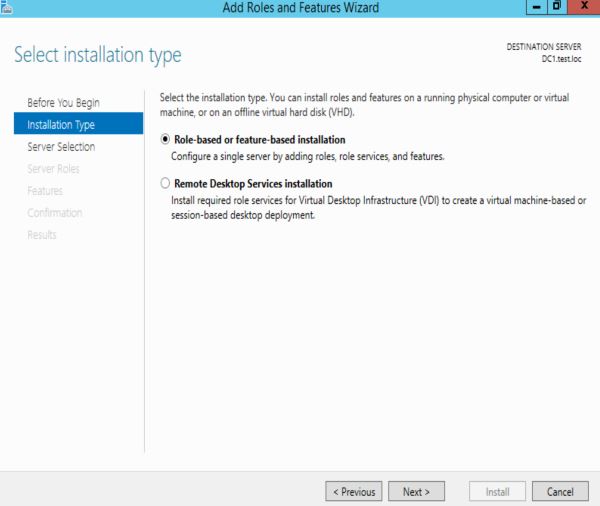 Step 3 – On the Server Roles step, select Remote Access and click Next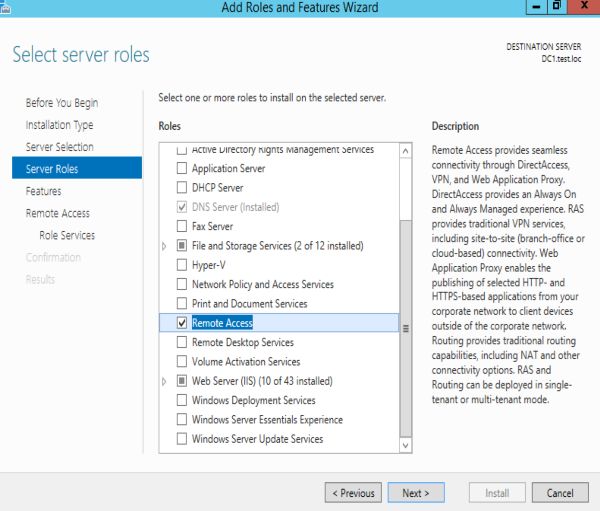 Step 4 – On the Role Services step, choose Routing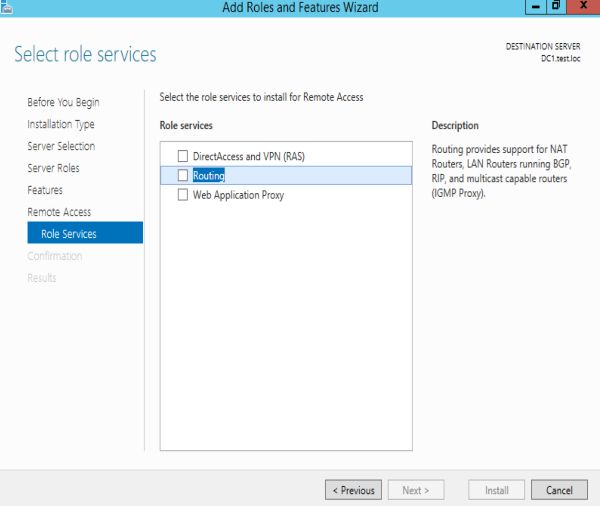 Step 5 – On the pop-up screen, click Add Features. This will return you to Add Roles Wizard at which you click Next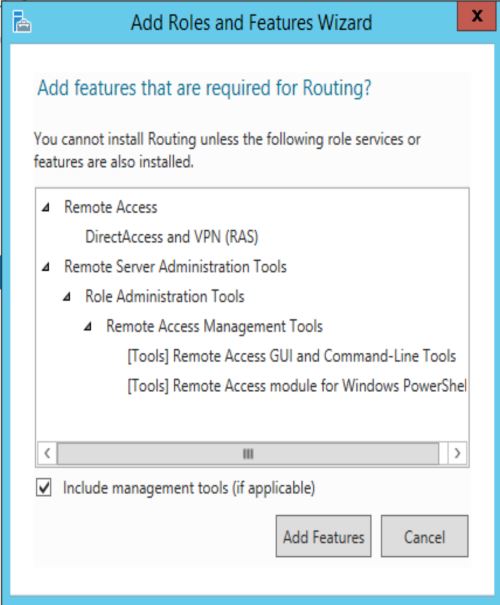 Step 6 – Finally click Install to initiate the installation of the Routing & Remote Access components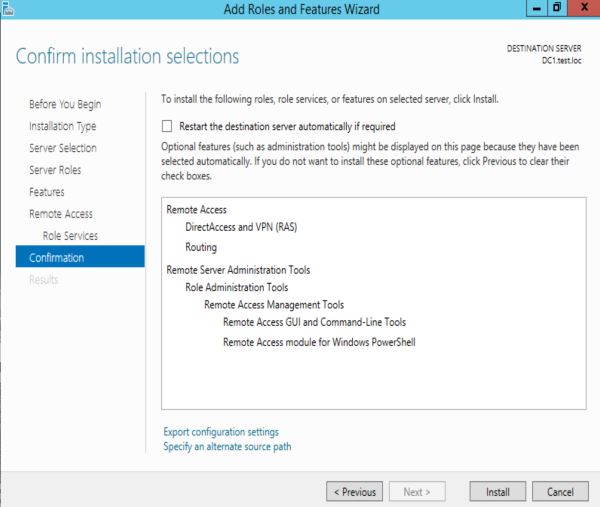 Step 7 – Monitor the progress-bar, and when finished, click the Close button
Step 8 – From Administrative Tools open Routing and Remote Access, Right click on your server and click Configure and Enable Routing and Remote Access. Click Next on the Setup Wizard screen to initiate routing.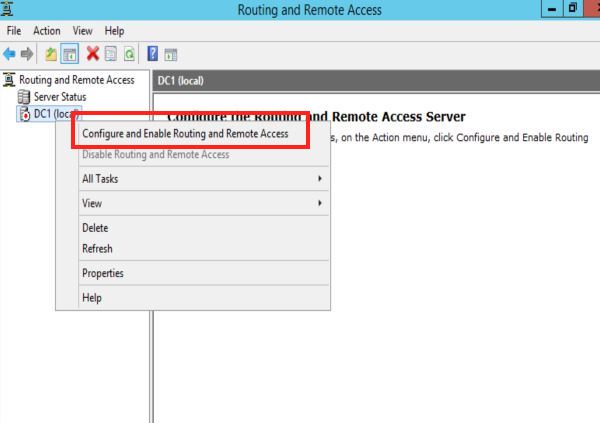 Step 9 – Select Custom Configuration and then Next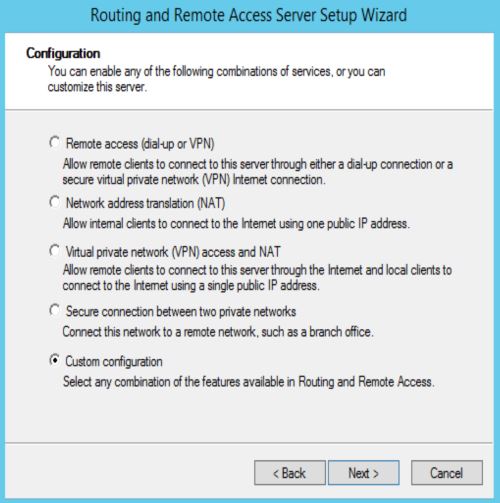 Step 10 – Select LAN routing and click Next .Then click Finish and then click Start Service when prompted.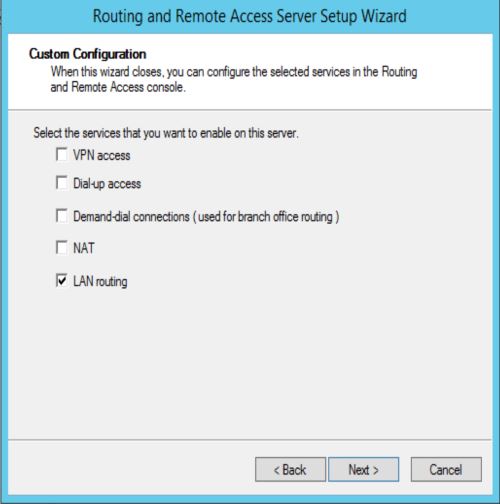 Step 11 – Expand the IPv4 tree on the left, right click on General, and select New Routing Protocol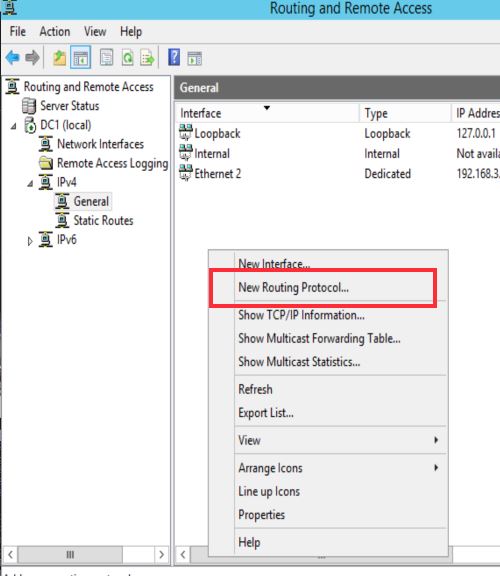 Step 12 – Select RIP Version 2 for Internet Protocol and click OK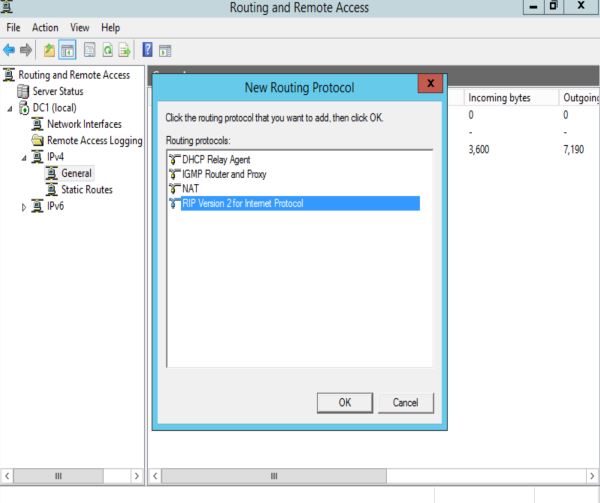 Step 13 – Right click on the newly installed RIP from tree on left and select New Interface.Select your Ethernet interface from the list and click OK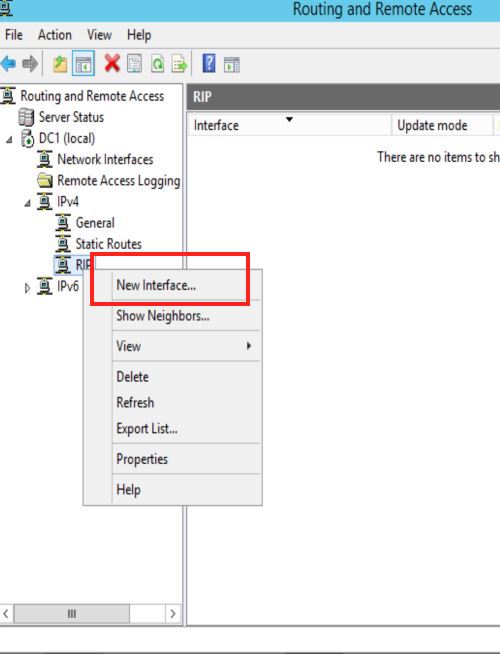 Post installation
At this point, RIP is installed. There are a quick changes we recommend you make to the default Windows RIP configuration. On the 'Advanced tab, we recommend you enable Process host routes in received announcements and Process default routes in received announcements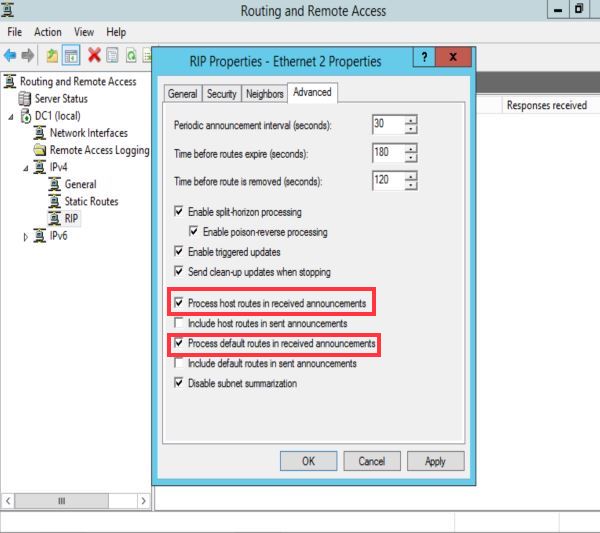 On the General tab, set Outgoing packet protocol to Silent RIP. Click Apply when you done making changes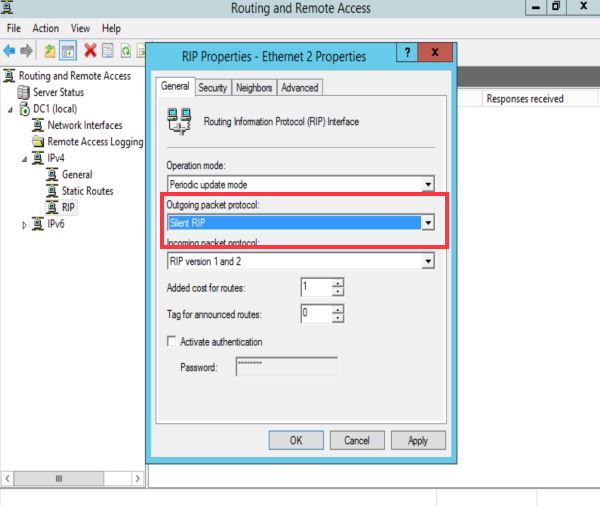 ---
Carroll-Net was founded in 1994 with the singular goal of providing datacenter services our clients require at a price they can afford, delivered everywhere they need them. The industry now calls this cloud services — we call it common sense.